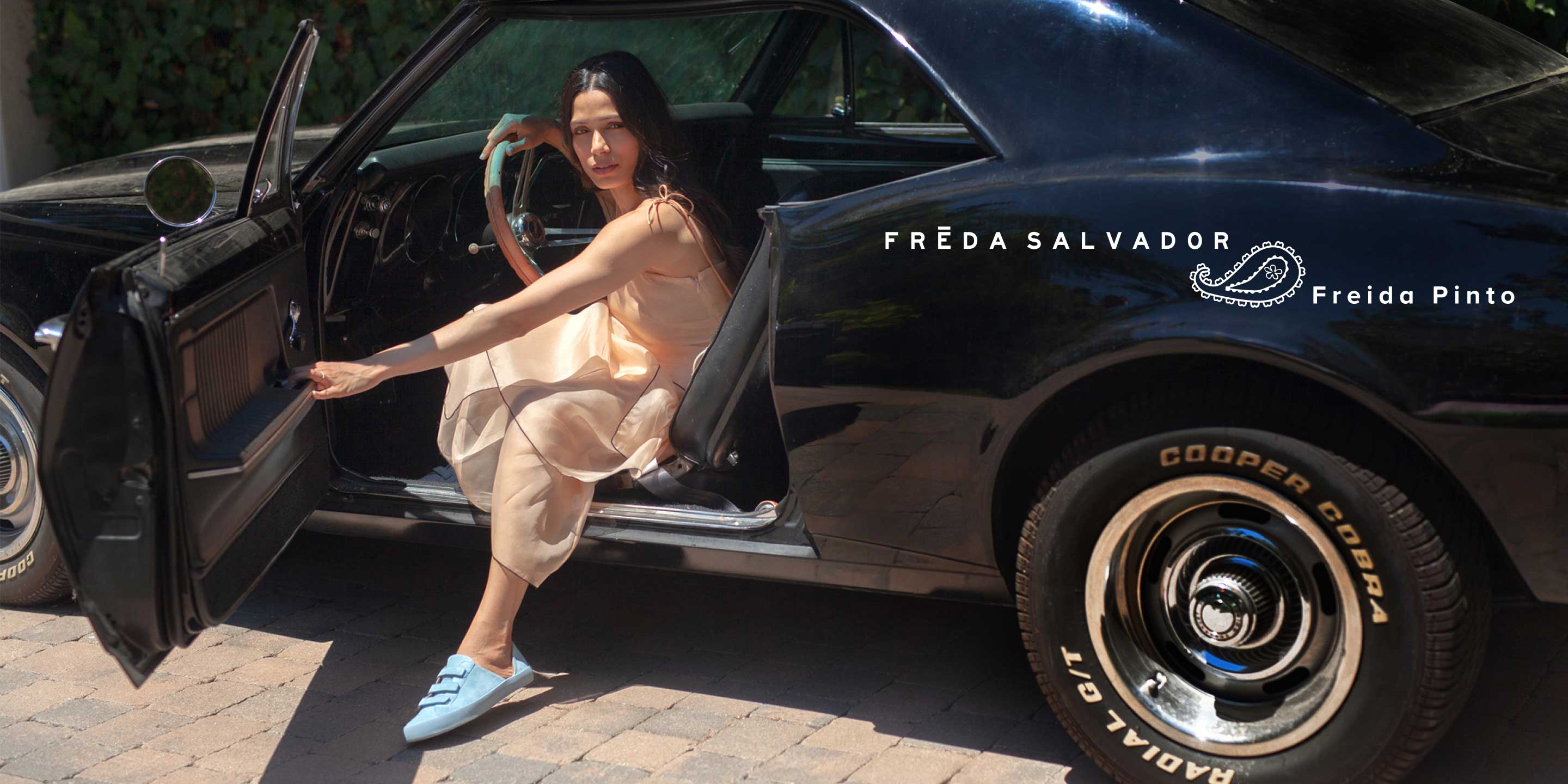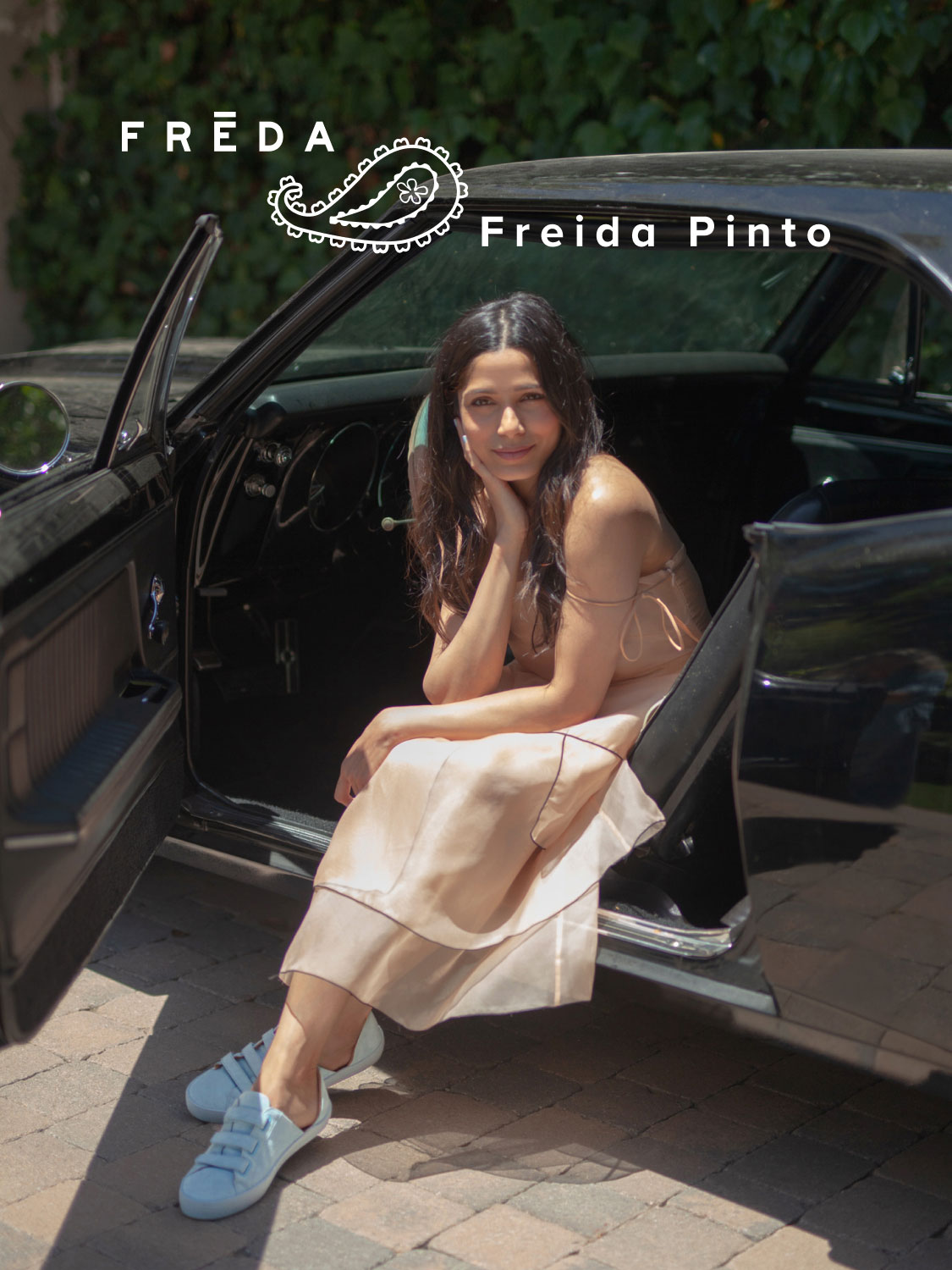 FRĒDA SALVADOR x FREIDA PINTO
FRĒDA SALVADOR x FREIDA PINTO LIMITED-EDITION LIBBY SNEAKERS
Freida Pinto embodies the strength, perseverance and love we foster within our community of women every day. We couldn't be more excited to introduce our limited-edition LIBBY Sneaker in collaboration with Freida and donations given to The Lower Eastside Girls Club. We hope you wear your LIBBYs knowing you are empowering a new generation of girls to accomplish whatever they set their hearts to in the future.
"FRĒDA SALVADOR CHANGED MY PERCEPTION OF WHAT A CASUAL SHOE COULD MEAN"
The shoes I found myself dashing out the door in stopped being something I threw on but instead became a conscious choice. That's when I knew we had to collaborate but with a twist of my own incorporating a cause that means a lot to me, The Lower East Side Girls Club.
"FOR ME, THE BLUE STANDS FOR BRAVERY AND DETERMINATION, SOMETHING WE ALWAYS NEED A LITTLE REMINDER OF IN OUR EVERYDAY."

I am so honored to introduce to you our limited-edition punctuation mark. A pop of color, that goes with every color. I can't wait to hear what your FRĒDA SALVADOR x FREIDA PINTO sneakers mean to you.
Love, Freida
IN GOOD COMPANY: MEET THE LOWER EASTSIDE GIRLS CLUB

Community is our heart, and we embrace every opportunity to give back. We're thrilled to be partnering with Lower Eastside Girls Club—the organization connecting young women and gender-expansive youth of color throughout New York City to healthy and successful futures through innovative programing and mentoring.