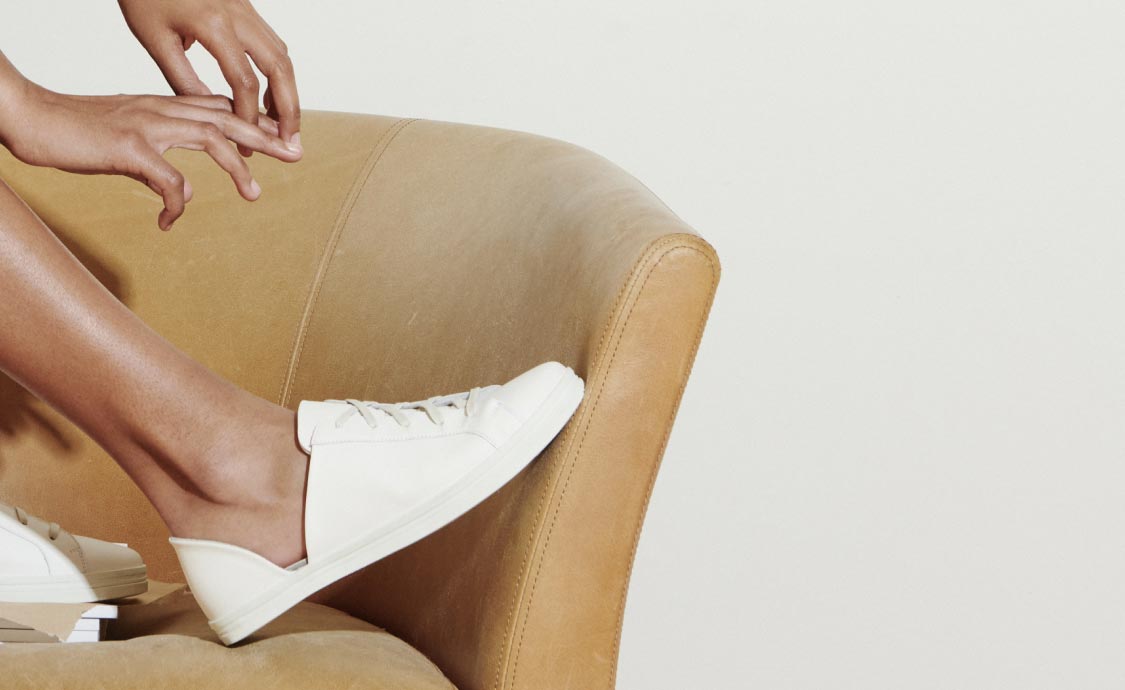 TAKE 20% OFF
EDA d'Orsay Sneaker:
A Classic Reinvented
Our wear-with-everything sneaker.
Unique to FREDA SALVADOR, the EDA has a low profile vulcanized sole and signature d'Orsay cut out. This style elevates any look and is built to pound-the-pavement. The EDA d'Orsay sneaker is handcrafted in Spain and made in small batch production; quantities are limited. Until Monday, Use code SUMMERLOVE to take 20% off for Labor Day!
WHO IS FRĒDA SALVADOR
Designed in California, our footwear empowers non-stop women by offering pound-the-pavement utility. We work with artisans who believe in keeping the art and integrity of shoemaking alive and our shoes are made to be worn and loved for generations to come.
MADE TO LAST
Handcrafted in Spain from artisans who have been manufacturing shoes generation after generation.
Made from 100% Italian leather, it takes over 200 steps to make an EDA d'Orsay sneaker. They are made to last season after season.
UNIQUE DESIGN
The d'Orsay cut out makes this sneaker super easy to slip on and off and instantly recognizable. They have quickly become the go-to sneaker to style icons such as Jessica Alba, Molly Sims, and Behati Prinsloo. You can learn more about the EDA d'Orsay here.
WEAR NOW, PAY LATER
We have a partnership with Afterpay, so you can try this leather sneaker with four easy payments. Learn more about using afterpay here.
ABOUT US
FREDA SALVADOR was founded by best friends Cristina Palomo Nelson and Megan Papay. With over 25 years of technical footwear and accessory design and 70+ years of footwear lineage, they design every collection of elevated, timeless and slightly unconventional styles that ease into your everyday.
WE TRULY BELIEVE THAT THE QUALITY AND SUSTAINABILITY OF HANDMADE PRODUCTS IS UNPARALLELED.
NEED MORE TIME?
Sign up for our newsletter to receive a welcome offer. Save it for when you are ready to try the EDA d'Orsay Sneaker!